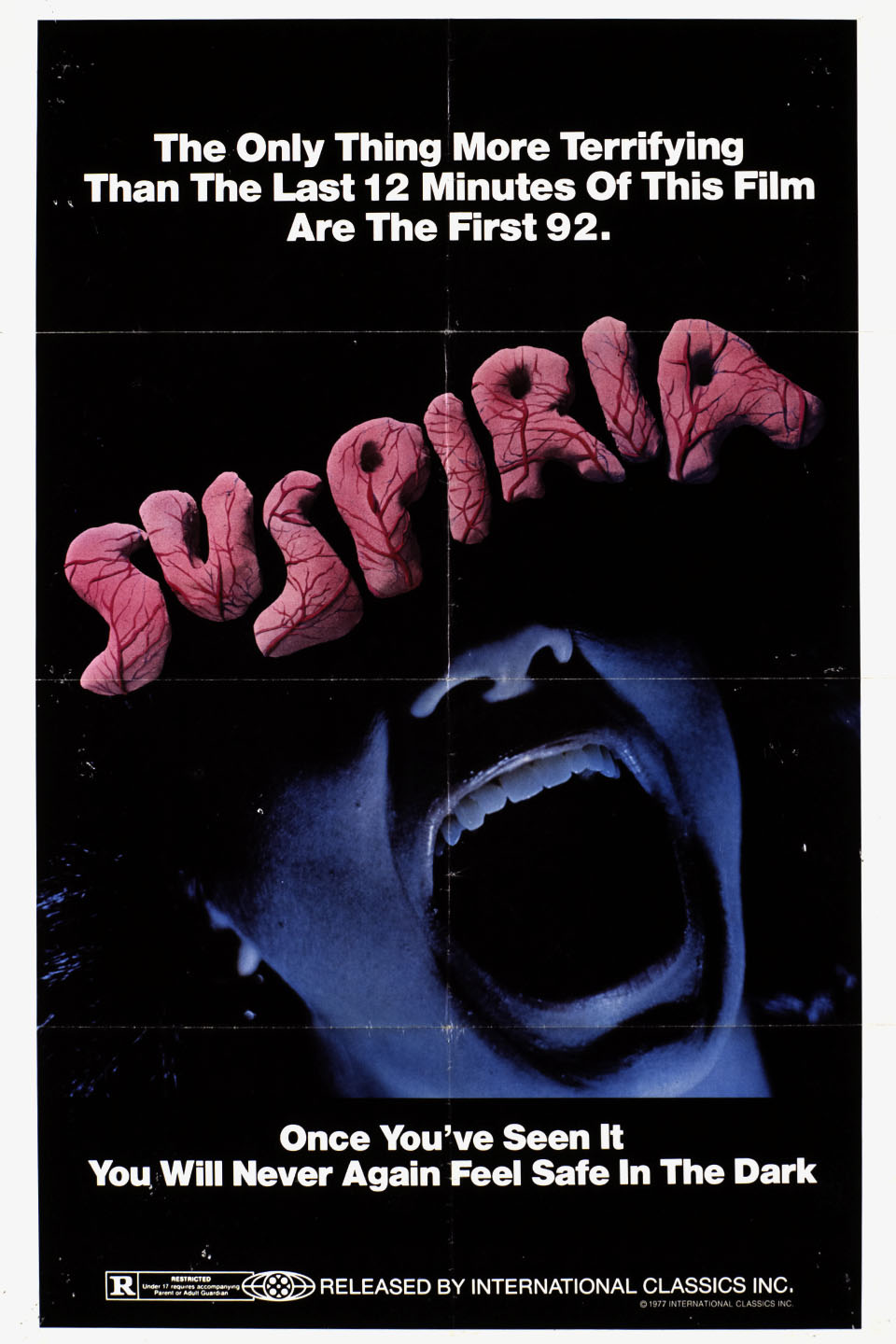 Promotional poster of the film
Director: Dario Argento
Rating: R
A young girl named Suzy begins to attend a ballet academy in Germany, and is instantly terrified by the tragic occurrences taking place. She begins to look for help, and tries to uncover what the cause is.
The film stars Jessica Harper as Suzy, Stefania Casini as Sarah, Flavio Bucci as Daniel, Alida Valli as Miss Tanner, and Joan Bennett as Madame Blanc.
Right from the start of "Suspiria," I knew I was viewing a very special piece of art. The wild colors and loud music gave such an intense emotion, and there was a underlying tone of suspense that instantly captivated me. When I saw the first murder, I was jawdropped at how unrelenting and warped Dario Argento's paranormal masterpiece actually was. While the overall storyline is nothing extravagant, Argento used his distinct style to make one of the scariest and technically beautiful movies of the horror genre. There were so many times where I could do nothing but stare at the screen because I was so shocked about what happened. While the violence was not frequent, it really left an impact on its viewer, because there were instances that I had never seen before. The acting was also amazing, with an amazing leading performance by the stunningly beautiful Jessica Harper. One of the things that stuck out to me the most(along with the crazy lighting and colors) was the wonderful soundtrack by Goblin. The heavy and intense progressive sounds were absolutely perfect at making the viewer even more scared than before, because they captured the raw emotion of the characters' fear.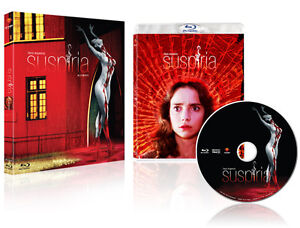 South Korean Blu Ray release
The release of "Suspiria" I bought was a copy from South Korea. This Blu Ray is quite bare bone when it comes to special features, but I can honestly say that the transfer is one of the most beautiful I have ever seen. The picture was clear as water, and the sound blared to make everything scary as can be. I honestly would recommend this release, because while it only comes with a trailer, it definitely gives the experience of the movie that it deserves.
I honestly can't recommend "Suspiria" enough, because it is the most beautiful movie I have ever seen, and it is also extremely scary. On top of being the best Argento film I have seen thus far, I may be able to call it my favorite horror movie. Definitely check out this masterpiece, because it will blow you away.
Grade: 10/10
Blu Ray: 7/10